For global clinical diagnosis problems and primary health, Yonker ultrasound department keeps seeking better solutions and refines its core technologies through continuous research and technical innovation.
Perioperative Ultrasound
The application of perioperative ultrasound has become widespread in recent years.
Ultrasound-guided nerve block and vascular puncture techniques, point-of-care ultrasound(POCUS), and perioperative echocardiography have all become indispensable clinical techniques in anesthesia.
- Traditional cart-based ultrasound system is placed at the ultrasound  department or the  imagingcenter,  which is very troublesome to move around and thus raises the difficulty for other non-ultrasound departments.
- For the perioperative ultrasound applications, doctors often need to perform simple and quick ultrasonic scanning to evaluate the patients ' physical conditions and disease stage or to use ultrasound to assist the operations such ascatheter placement, puncture positioning, and auxiliary anesthesia.
To meet these requirements, Yonker will develop in recent years
- Compact: magnesium alloy body with 4.5 kg lightweight
- Humanized: dual transducer sockets; 10 inches user-defined touchscreen
- Durable: extra-long scanning time with 2 built-in batteries
- Vivid: distinct image quality with high fidelity and high channel count architecture
- Intelligent: one-key auto-optimization together with instructional software
Ultrasound in Hemodialysis
Doctors from the dialysis center often encounter many difficulties in artificial fistulation.
- On the one hand, unlike experienced sonographers, doctors from the dialysis center may find the process of blood flow measurement very complicated, involving onerous procedures and manual   measurement, which is highly relied on the operators ' experience. Thus, the manual measurement results have uncertain accuracy and low repeatability.
- However, on the other hand, they have to get blood flow measurement results both before and after the fistula surgery, which means a large quantity of blood flow measuring work.
-Besides, applying ultrasonic imaging for accurate vascular blood flow measurement can lead to a higher success rate offistula surgery while repeated surgeries can cause serious complications and lead to physical pain and mental distress.
To help urologists solving these difficulties, new model will come with:
- Simplified workflow (reduced to 6 steps): compared with the traditional ultrasonic tools for blood flow measurement, eVol.Flow is simple to operate, greatly improving diagnosis efficiency
- Automatic measurement: reduce manual measurement errors, while improving repeatability and reproducibility
- Clinical significance: applying eVol.Flow to achieve effective real-time monitoring of blood flow favors complication reduction and lifespan-extending of the fistula
Ultrasound in Obstetrics & Gynecology
As the safest imaging approach, ultrasound examination is very important for obstetrics. It is necessary to measure BPD, AC, HC, FL, HUM, OFD throughout pregnancy, in order to detect the growth process of the fetus and evaluate its health.
- Nevertheless, traditional ultrasound doctors often use manual tracing, which highly relies on the operators ' experience.
- What's more, the process is cumbersome, complicated, and involves many repetitive tasks, greatly reducing the efficiency of doctors' diagnoses.
To improve measurement precision and diagnostic efficiency in Obstetrics, new equipment should come with:
- Automatic identification:support BPD /OFD/AC/HC /FL/HUM
- One-key: automatic measurement, saving time and effort
- Improved accuracy: avoiding manual measurement errors
Aside from OB, new model is also equipped with other advanced tools and multiple transducer options, providing a comprehensive solution for application in Obstetrics & Gynecology.
Ultrasound in Cardiology
For left ventricular diagnosis in Cardiology, there are three kinds of significant measurements always involved.
- Ejection Fraction is essential in many conditions where clinicians need to diagnose cardiac disorders such as heart failure, shock, and chest pain.
- Longitudinal strain is especially important to evaluate patients during and after the chemotherapy, or before an aortic valve replacement.
- Segmental wall motion analysis identifies abnormalities about the contraction of the 17 LV segments, which is vital during and after coronary events.
Traditionally, these three kinds of left ventricle measurements are done manually.
- The fixed procedures are cumbersome and time-consuming.
- The operation process could be subjective and error-prone.
- The accuracy and repeatability of results are highly dependent on the operators ' proficiency.
To improve measurement precision and diagnostic efficiency in Cardiology,
The eLV functions include auto measurement of Ejection Fraction (Auto EF), Strain Rate (Auto SG) and Wall Motion Score Index (Auto WMSI).
- Accessible to all ultrasound users: Independent of operator's experience
- Quick & Simple: user can get automated output with just one click
- Accurate & Objective: AI vs. Subjective eyeballing
- Reproducible: Accurate comparison to previous exams
- No ECG test is required
Yonker is a technology innovator committed to helping our customers solve complex challenges. 
With consistent efforts, Yonker ultrasound department provides a wide range of high-tech
products, from digital black/white to color Doppler systems, cart-based and portable as well as for human and for non-human animals. In addition, Yonker values user experience. We believe that offering outstanding customer services will embody our focus on demand-oriented strategy in the free market.
For more information, please visit http://www.yonkermed.com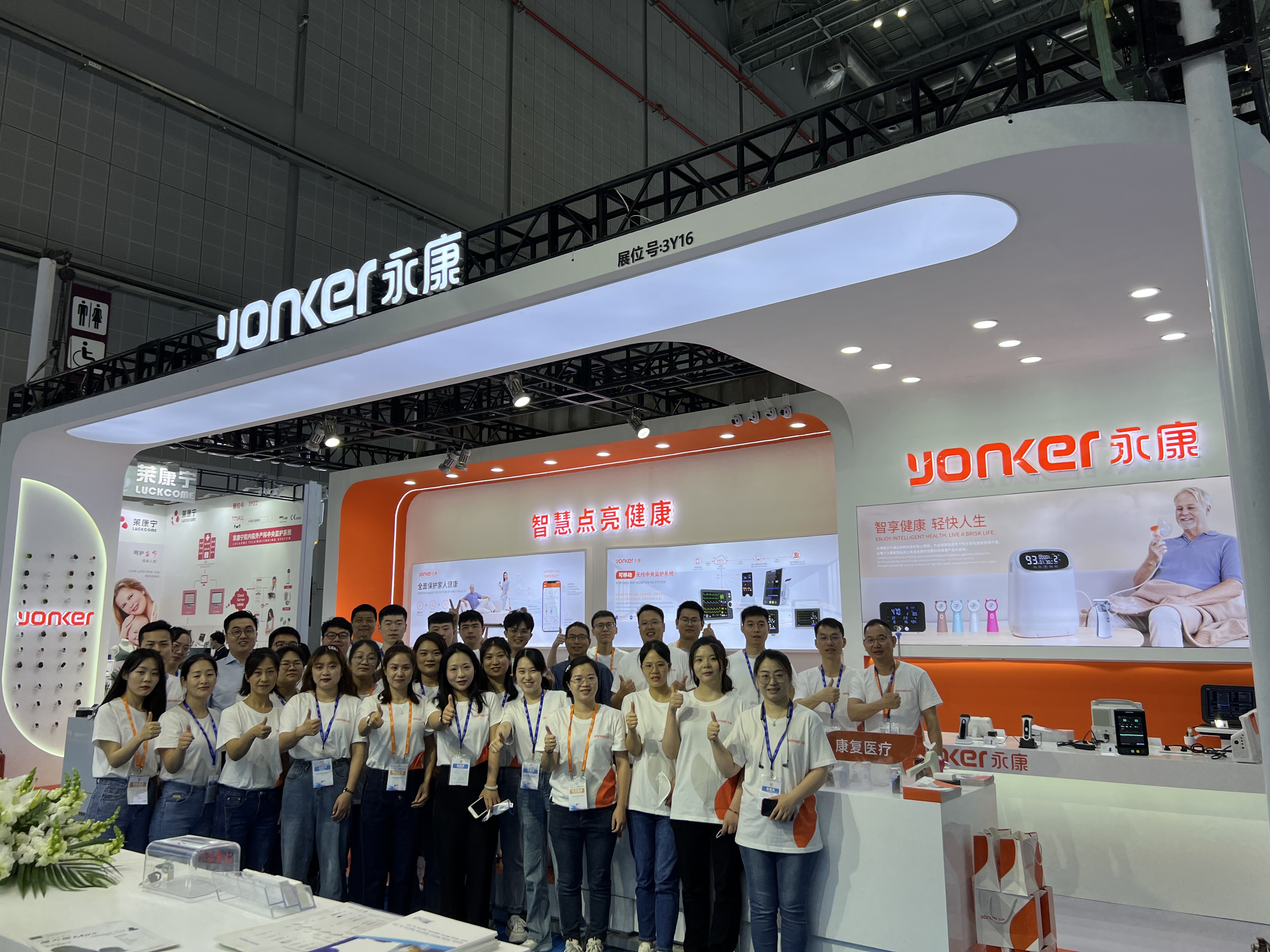 ---
Post time: Aug-07-2023